Make Your New ERP System Planning, Selection and Implementation Easier
Start with this complimentary guide from the ERP systems experts from Gross Mendelsohn's Technology Solutions Group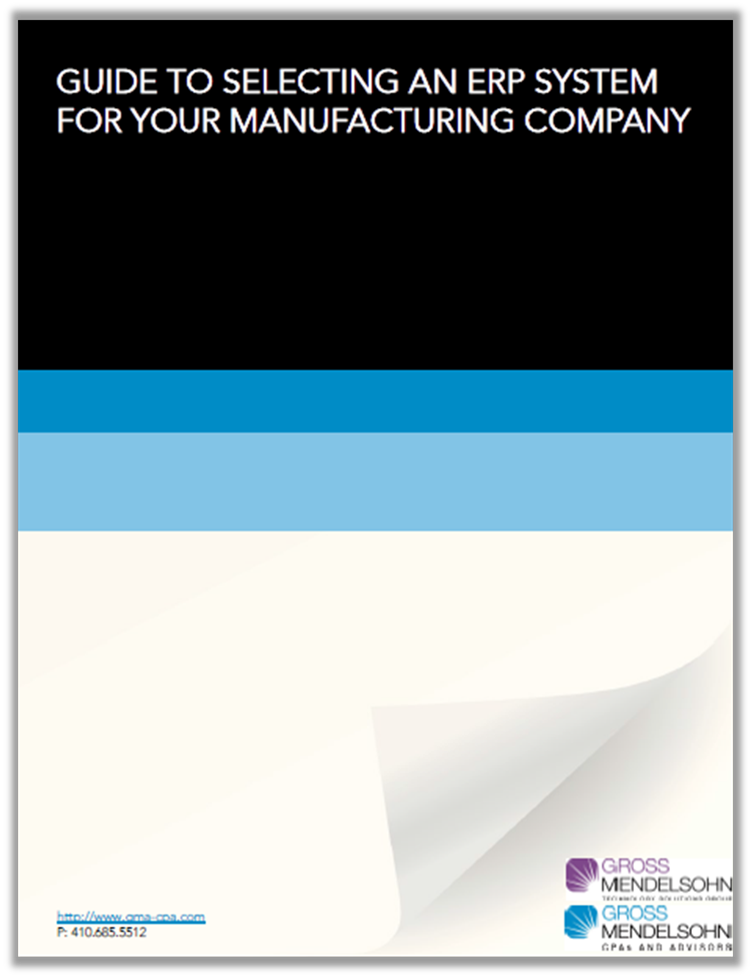 Selecting an ERP (enterprise resource planning) system for your manufacturing company can be one of the most difficult and frustrating challenges you'll face. To avoid costly missteps, you need to start your planning process with a sound roadmap and guidance.
We're pleased to offer this complimentary guide that will help you plan, select and implement a new ERP system for your manufacturing company. Inside you'll find:
How to pick the best ERP system for your company depending upon your manufacturing method
What you should expect from your software partner for an effective and efficient planning and implementation process
The 10 "must have" ERP system modules every manufacturer needs to have
Guidance on integrating ERP with billing, accounting, CRM and other systems
How to use your ERP system for business intelligence to improve processes, sales opportunities and profit margins
To get this valuable guidance, simply complete and submit the form for an immediate download.